Auto Accident Chiropractor in Antigo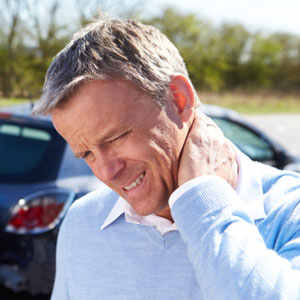 A car collision is a frightening occurrence. Your adrenaline spikes, you feel confused about what to do and you hope that you're going to walk away without a scratch. Studies support that even a low-speed impact causes a tremendous G-force to pass through the vehicle and into your body. Your spine is often the part that's most affected, leading to problems such as
Balance issues
Headaches
Reduced ability to function
Sleep issues
Stress and anxiety
Whiplash
At In Balance Chiropractic, Dr. Roth is experienced in assisting victims of motor vehicle accidents regain their health.
What If I Feel Fine?
Sometimes, you might feel like a crash was no big deal. Over time, though, you can start to develop different symptoms. Your insurance company thinks you were fine afterward and don't want to pay for your care. The adrenaline you experience after a collision can take you far, but eventually, the discomfort will set in.
Dr. Roth fights for his patients, whether it's with your insurance company or an attorney, to make sure you get the benefits you're entitled to.
Do You Recommend Other Forms of Treatment?
Dr. Roth may work with you on nutrition, soft tissue healing or stretching and exercises to get you well again. If you need a physical therapist, medical doctor or other health professional, you'll be referred to a trusted practitioner in our network. To find out more about getting results for auto accidents in Antigo or to book your appointment, contact us today! We're pleased to offer complimentary consultations.

Auto Accident Chiropractor Antigo | (715) 623-5300