Pediatric & Pregnancy Chiropractic Care in Antigo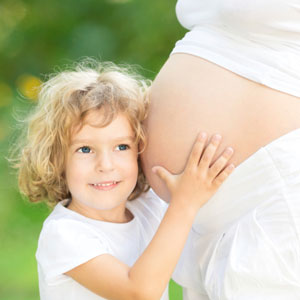 As a father of two beautiful children, Dr. Roth saw his wife through her pregnancies and realized the benefits he could offer his family from learning more about prenatal and pediatric chiropractic. Learning about the incredible changes a woman's body goes through (and often, the uncomfortable feelings and pains that go along with it!) require a practitioner well-versed in providing relief and support.
For children, remarkable changes can happen with chiropractic care. Those with many conditions can see results:
Ear infections
Bed-wetting
Colic
Latching problems
Medications aren't an option for expecting moms or babies and children. You can heal naturally and ensure your child develops properly without delays in skills, speech and more.
Do You Use Special Techniques For Moms And Kids?
Pregnant moms will be comfortably accommodated through each trimester. Dr. Roth is also certified in the Webster Technique.
Babies and children receive adjustments with a gentle touch, about the same pressure you'd use to squeeze a grape. Instrument-based Activator Methods® and the Thompson Drop table assist in reducing subluxation while keeping them comfortable.
What If My Child Feels Nervous?
Dr. Roth's many years of experience have allowed him the expertise to get on your child's level (sometimes literally, playing together on the floor!). They can feel free to explore our office, have fun and be themselves when they're here. Often, our pediatric patients argue about who can get on the table for their adjustment first, and love to high-five Dr. Roth after their appointment.
CONTACT US »
If you'd like to find out more about pediatrics and pregnancy in Antigo, contact In Balance Chiropractic today! Dr. Roth offers complimentary consultations.

Pediatric & Pregnancy Chiropractic Care Antigo | (715) 623-5300