New Patients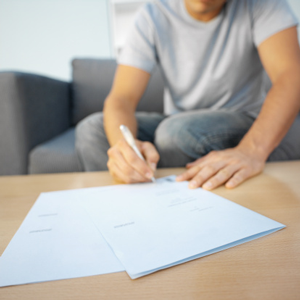 Welcome to In Balance Chiropractic! You'll feel comfortable in our casual, modern environment where all ages can benefit from our natural form of health care.
Getting Started
When you arrive, you'll fill out some brief forms and have a tour of our space. Then, you and Dr. Roth will meet for a chiropractic evaluation. This process includes scans with the state-of-the-art Insight™ Subluxation Station. With transparency in mind, you'll be informed of exactly what to expect and all fees involved each step of the way.
You'll also receive a chiropractic adjustment on this visit, and be on your way in 30-45 minutes.
The Report of Findings
At your second appointment, you and Dr. Roth will sit down together to go over the results of your evaluation. You'll receive a detailed care plan and all necessary recommendations. You can then book future appointments and get an adjustment, in total taking about 30 minutes.
Regular Visits
When you arrive, you'll sign in electronically and be seen promptly by Dr. Roth for your adjustment. It takes just a couple of minutes with minimal waiting so that you can return to your busy life. If you have other concerns and feel you need more time, you'll be accommodated with a longer appointment.
Your Chiropractic Care Is Your Choice
You'll receive Dr. Roth's best recommendations based on your symptoms and goals. When your pain is relieved, you can choose if you'd like to continue care. Many people decide to do so rather than wait for another problem to occur. It gives you an opportunity to be proactive rather than reactive, preventing the chance of an accident, injury or illness. Dr. Roth provides each of his patients with a full education about chiropractic, its focus on your nervous system and how we can play a role in maintaining your good health.
CONTACT US »
To book a complimentary consultation, contact In Balance Chiropractic in Antigo today!

New Patient Center | (715) 623-5300